While she was busily writing her first novel, Dantiel W. Moniz would come out to the writing oasis she had created on the balcony of her third-floor Florida apartment and spend time looking down at the people moving below her on the sidewalk and parking lot.
Among other things, she noticed that people only rarely looked up.
Some of the observations Moniz made from her third-story perch made their way into Milk Blood Heat, her wildly successful 2021 collection of short stories, which was shortlisted for multiple national awards, including as a finalist for the prestigious PEN/Jean Stein Book Award last year.
But finishing her novel, a tale about a woman who discovers she didn't know her mother as well as she thought she did, required coming back to the place she had earned her undergraduate degree — UW–Madison's Creative Writing Program. Moniz received her master's degree here in 2018 and is now an assistant professor of English with the program.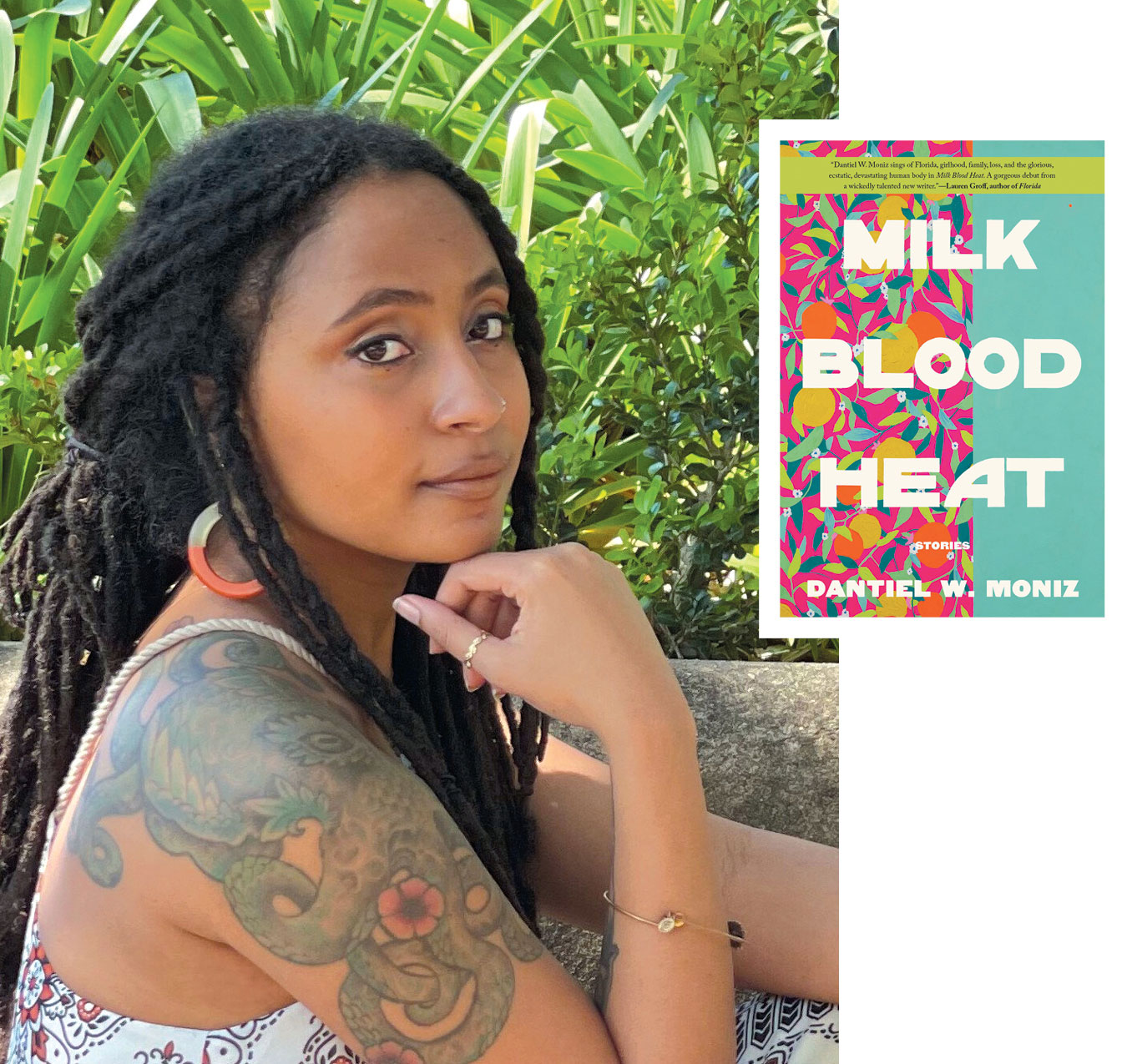 "I thought, I need guidance. I need mentorship and I need time," she says. "The support that I had from this program on every single level was just inconceivable. I had never known that there would be a program that would support me on a human level and an artistic level like this."
Moniz is just one of a seemingly endless stream of success stories coming out of UW–Madison's Creative Writing Program in recent years. Last year, a pair of 2021 graduate students, Alison Thumel and Ajibola Tolase, scored uber-competitive Wallace Stegner Fellowships in Poetry at Stanford University—a gig that only five poets nationwide are offered each year. Amy Quan Barry, Lorraine Hansberry Professor of English and one of the program's more prolific professors, debuted an original play (The Mytilenean Debate) and published her third novel (When I'm Gone, Look for Me in the East) in 2022. And the program just hired a quartet of new poetry professors (see sidebar) to jolt that section of the program.
Digital Exclusive
Finding Your Creative Community featuring Prof. Dantiel W. Moniz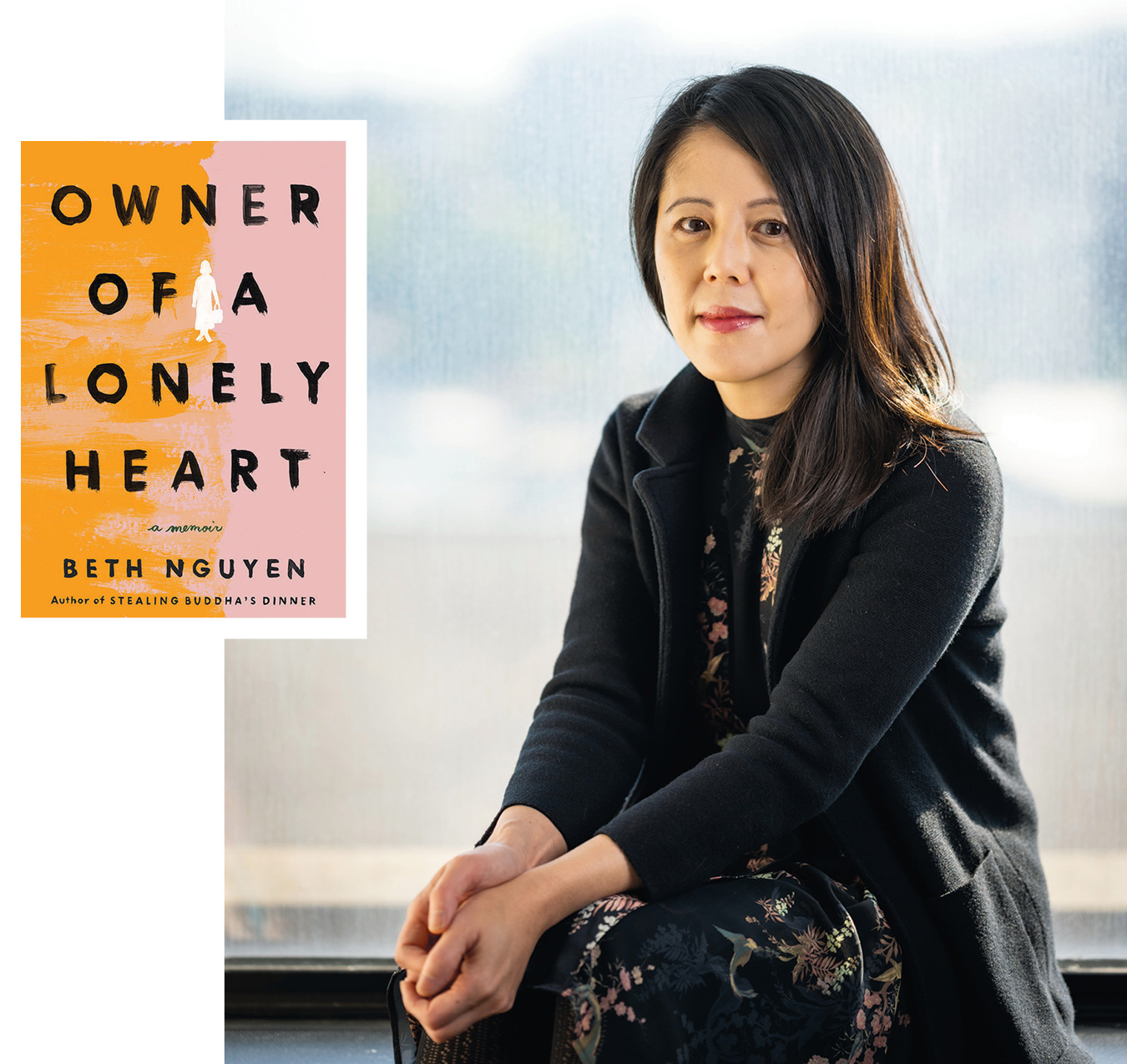 Beth (Bich Minh) Nguyen, Dorothy Draheim Professor of English and Director of the Creative Writing Program, who has earned her own accolades—she contributed to the 2021 compilation of America's Best Essays—is both awed and unsurprised by the ecosystem of production and success in which she and her colleagues are working and teaching.
"Creative writing is a really tough business," says Nguyen. "It's so personal. It's art that everybody could do. It is putting yourself out there. It's rigorous, intellectually, and I think that UW really excels in creating an environment in which that work can happen, but in a space that feels safe."
UW's Creative Writing Program is one of the only ones nationwide to address and teach writing at the undergraduate, graduate and postgraduate levels. Postgraduate students teach undergraduates in the Introduction to Creative Writing course, a class that's wildly popular with students majoring in everything from data science to psychology and English.
"We're a smaller program that accounts for 50 percent of the majors in the English department," says Moniz. "We're small, but we're also mighty. The work that we're doing here, hopefully, other areas of the college can see that and then we can continue to get more support."
Instead of opting for a vibe that is competitive and cutthroat, UW's program focuses on a different "C": collaboration. Faculty members and graduate students meet regularly to discuss and critique each other's work and plan upcoming projects, a spirit Nguyen says trickles down to the undergraduates. Paying close attention to maintaining diversity has also helped.
"The diversity of our experiences and our backgrounds brings the students the kind of openness that they crave," she says. "They are looking for ways to express their thoughts and ideas."
Nguyen points to the cliché that writers do some of their best work in coffee shops, seeing other people working around them. While she personally prefers to compose in solitude while gazing out the window—not unlike the way Moniz gazed down from her Florida balcony—she is inspired by the sense of her colleagues all working in their spaces at the same time she is. And it also inspires her students.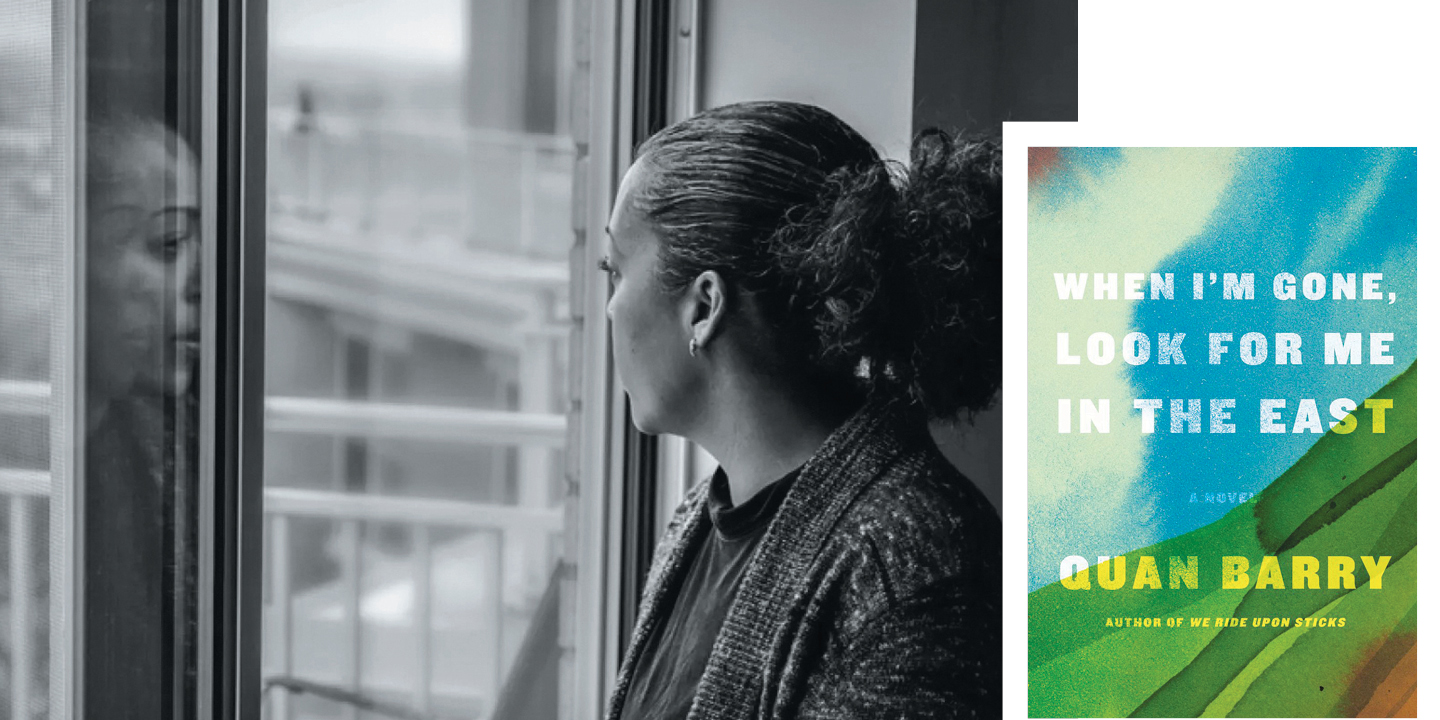 "It elevates everyone else, so we all feel like we're in this together, we're all going to do something," she says. "We're at different tables and different spaces in different houses, but we're all working toward something."
Having pumped up the poetry offerings, the next planned frontier for the program is to bolster its creative nonfiction offerings. The genre, which includes everything from social media to blockbusters like Patrick Radden Keefe's Empire of Pain, is among the fastest growing in literature, including at UW. In a nod to the Wisconsin Idea, Nguyen also plans to spearhead greater collaboration between the Creative Writing Program and other parts of campus, focusing on topics such as environment, ecology, science and medicine.
"I feel like we're in a really golden period of creative writing," says Nguyen. "And everything seems possible."
Nguyen, whose family emigrated to the United States in the wake of the Vietnam War, is on the cusp of releasing her latest book, Owner of a Lonely Heart, a collection of essays about refugee identity.
Poetry in Motion
The Creative Writing Program has given its poetry offerings a huge shot in the arm, hiring four new faculty members: Assistant Professor of English Nate Marshall, whose poetry collection Finna was recognized as one of the best books of 2020 by National Public Radio, and Professor of English Erika Meitner, a multiple award–winning poet who is directing the Master of Fine Arts Program, began teaching last fall. Assistant Professor Paul Tran, who recently published a collection of poems called All the Flowers Kneeling, and teaching faculty member Alison C. Rollins, a former National Endowment Literature Fellow, begin teaching in Fall 2023.