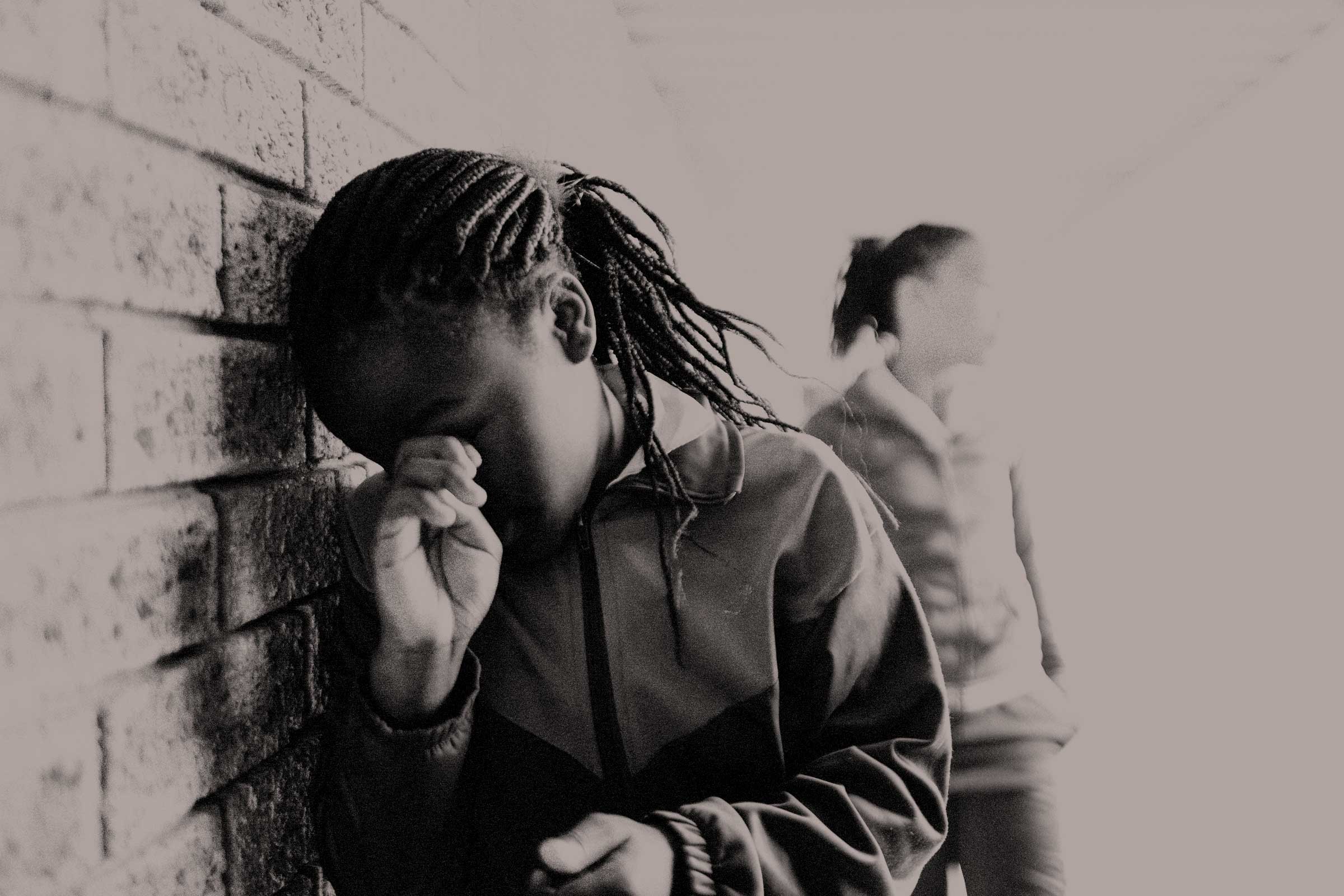 Although Black girlhood can be beautiful, it's often not easy being a Black girl in school.
Black girls deal with cultural and media stereotypes that paint them as loud, disruptive and problematic in the classroom. They also deal with a phenomenon called adultification, a term that refers to the perception that Black girls are less innocent, are in need of less nurturing, and are more adult-like than white girls of the same age. Research shows that Black girls are often disproportionately punished by their teachers for subjective infractions such as disobedience or defiance.
"I think it has a lot to do with the normative messages and images that we have just decided to apply to Black girls that shape a lot of how we view and think about them and treat them," says Ruby Bafu, a native of Long Island, New York, and a doctoral candidate in the Department of Sociology. "What we find is that what they're experiencing is different than students from other communities."
Bafu has been studying the phenomenon of race, gender and education from multiple angles, looking for ways to address some of the issues that Black girls face while uplifting who they are. In 2020, she was selected to receive a three-year National Science Foundation Graduate Research Fellowship to examine the influence of school punishment practices on Black girls' understanding of themselves as part of her master's thesis project. But the COVID pandemic, which shut down in-person schools, became an obstacle.
Bafu quickly pivoted to look at how the media, particularly news articles, frame Black girls and how Black women are documented as supporting Black girls' educational experiences. For her dissertation project, Bafu is examining student engagement in online educational spaces. She has made some important discoveries about how certain types of online spaces create supportive learning environments for Black female students.
Bafu began her preliminary dissertation work at a small, micro-school that serves only girls of color, mainly Black girls. This small, hybrid, online school is embedded in a midwestern school district and met online three weeks and in person for one week each month during the time Bafu studied it. She quickly noticed that students who might not otherwise feel comfortable participating in a crowded in-person classroom were encouraged to turn on their cameras and speak up. Teachers were present and available to help them with questions on difficult subjects, including within online breakout rooms outside of normal classroom hours. In short, the students became part of a learning community that encouraged them and taught them key skills.
Punishment, meanwhile, was scarcely an issue in the smaller online environment, as teachers were able to engage and support the students individually and address issues in real time.
"Instead of sending someone away to detention, it's now just a conversation in the middle of class because they have the time and space for that, given the structure of the program," says Bafu. "I think that really allowed for an environment that was more about building necessary skills in situations where you might [otherwise] see punitive punishment practices."
Bafu is excited by the possibilities offered by online learning communities—including the potential to eliminate some of the adversities that are often part of a typical public school environment. Online micro-schools don't have school resource or police officers, for instance, and it is easier to spot bullying when it's occurring via an online learning platform.
Whether or not online learning opportunities continue to grow, Bafu plans to continue studying educational spaces and school discipline because of how these issues impact Black girls and other historically marginalized groups.
"What does it feel like to be a problem?" she asks. "That's something that I would encourage folks who aren't Black girls to really ponder, from an intersectional lens. What would it be like for you to go through school and know that those who should be supporting you and cheering you on inherently view you as a problem that needs fixing?"