---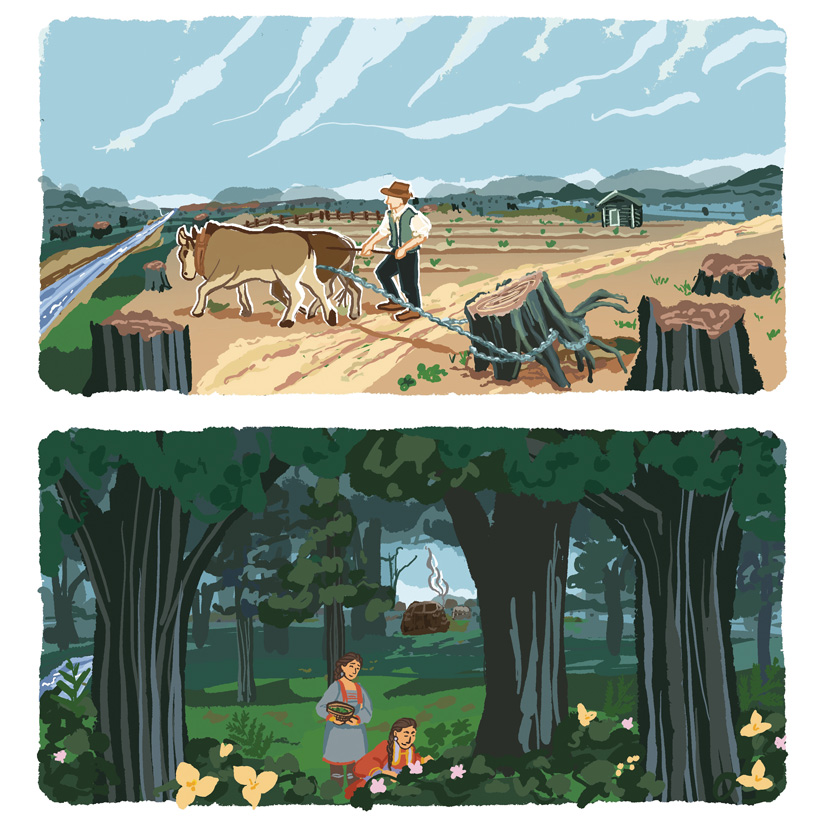 Wisconsin's Land-Grant History
For the past several years, UW–Madison has made it a practice to acknowledge, at events and meetings, that the land on which the university sits was expropriated from the Ho-Chunk people when the university was founded 175 years ago. Backed by a grant from the National Endowment for the Humanities, a group of five L&S professors is developing a set of educational modules designed to teach students a deeper awareness of indigenous land dispossession across the state of Wisconsin. "There is a huge disconnect if you don't know American Indian history, you don't know the tribal nations of the state and you don't know how treaties worked," says Kasey Keeler, an assistant professor of American Indian studies. "But when you can kind of connect the dots, I think it's really, really powerful. And I think this project can do that." In addition to Keeler, the project includes Jen Rose-Smith, an assistant professor of geography, Ruth Goldstein, a professor of gender and women's studies, Joe Mason, a professor of geography, and Caroline Gottschalk Druschke, a professor of English.
---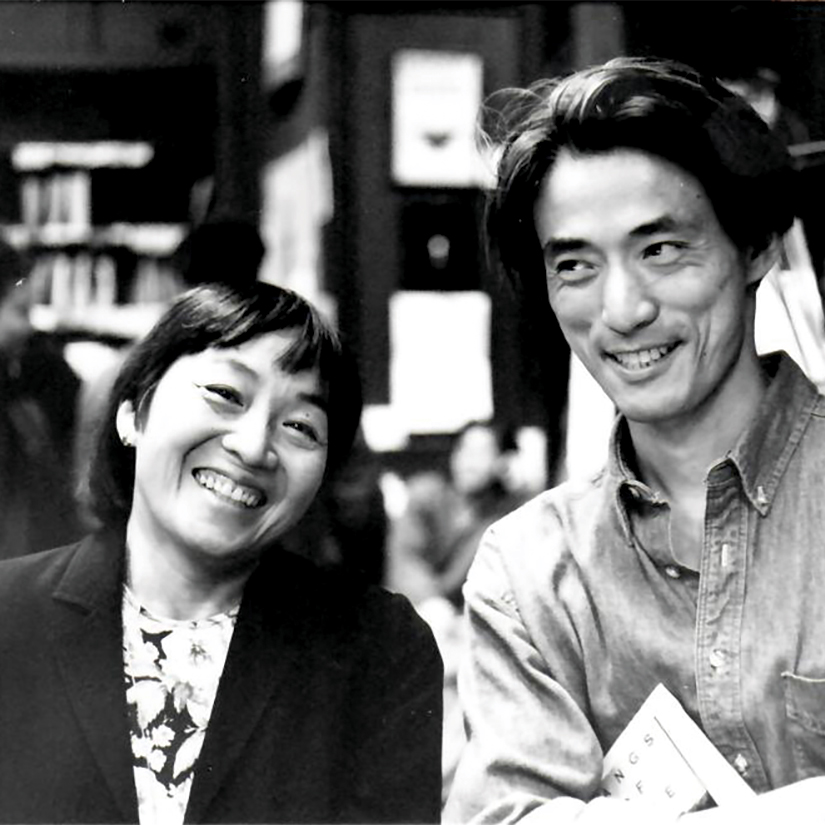 The Big 3-5
In mid-April, in conjunction with Asian, Pacific Islander and Desi American (APIDA) Heritage Month, the college's Asian American studies program held a celebration to mark its 35th anniversary at the Red Gym, the home of the recently created APIDA Student Center. Sparked by APIDA-related material that appeared in last fall's Sifting and Reckoning public history project, Lori Kido Lopez, professor of communication arts and director of the Asian American studies program, created a team that scoured campus and departmental archives for stories and artifacts of the program's history, combining those documents with interviews to create a robust oral history. UW–Madison's Asian American studies program was the first one established in the Midwest. Spurred by student protests in 1988 over a racially insensitive annual fraternity event, a group of APIDA students known as the Asian Coalition petitioned UW to form a department. Amy Ling, the programs' first director, was hired in 1991. "Each program has its own stories to tell, and it's good for us to organize this and make sure it's safely given to the archives," says Lopez.
---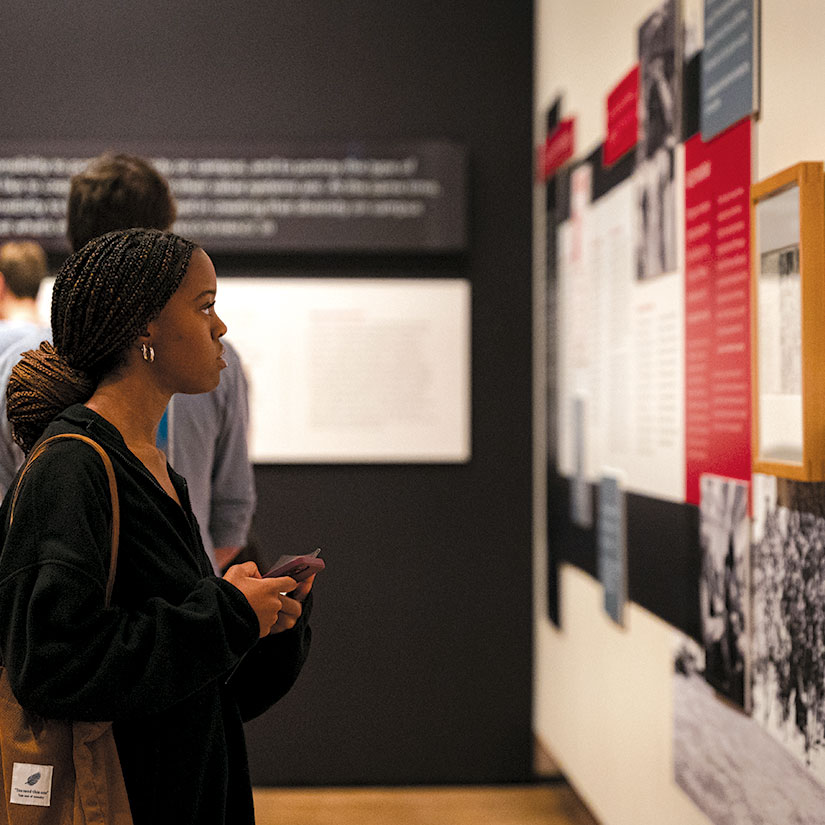 Continuing the Discussion
Sifting and Reckoning, the public history project that examined some of the more troublesome aspects of UW–Madison's history through a well-received installation last fall at the Chazen Museum of Art, will continue as the Rebecca M. Blank Center for Campus History. The Center's leadership team has turned its attention to creating education materials designed to be used by faculty across the campus to spark difficult discussions about racism, diversity and inclusion. Several L&S faculty members, including Christa Olson, the chair of the Department of English, and Christy Clark-Pujara, an associate professor of history and African American studies, have deployed them in class with their students. "A few of my students who visited the exhibit last fall mentioned how much it changed the conversation they had with their parents and grandparents," says Clark-Pujara. "We have a lot of third- and fourth-generation Badgers, and their parents, grandparents and great-grandparents were here at some of these moments of pivotal change and contestation."
---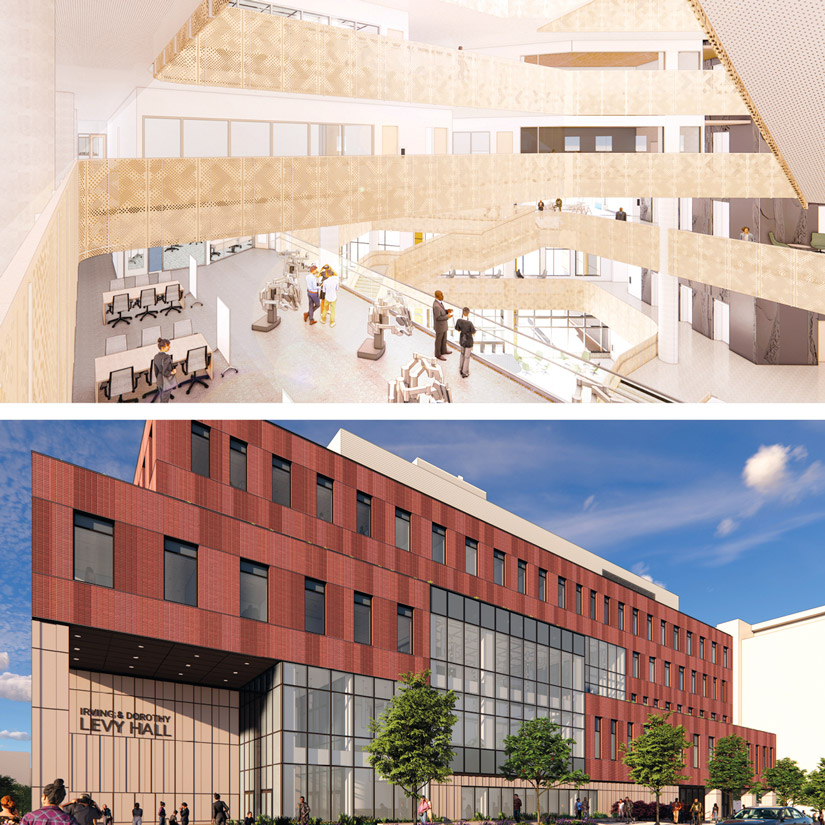 Building the Future
Progress continues for two critical new buildings set to transform the landscape of the College of Letters & Science. Groundbreaking occurred in late April for the new building that will house the School of Computer, Data & Information Sciences (CDIS). The 328,000-square-foot tower is located on University Avenue, up the street from the new Chemistry Tower, and is expected to provide interactive and lab space for the growing number of students majoring in computer sciences, information sciences, data science and statistics. CDIS' new home is expected to open in 2025.
Meanwhile, the new Irving and Dorothy Levy Hall, a five-story academic building designed to replace the 1960s-era Humanities Building, is moving through the architectural design phase. Levy Hall, which will sit at the corner of Park Street and West Johnson Street, will house eight Letters & Science academic departments and programs along with new student classrooms and interactive spaces. The building is on track for a 2026 opening.
---
3
The College of Letters & Science is home to three of the top five fastest-growing undergraduate majors at UW–Madison, based on the number of students declaring between 2018 and fall 2022. The new data science major and computer sciences landed at one and two, respectively, while psychology came in fourth.